Revolutionizing underwater exploration
Revolutionizing underwater exploration
Underwater explorations are time-consuming, costly and often times very risky — putting lives in danger. But that is quickly changing with advancements in ROV (Remotely Operated Vehicles) technologies. VideoRay, a leader in underwater ROVs, has distinguished its product line with the capability to quickly adapt to today's toughest aquatic missions. Their sophisticated systems and proprietary modular design approach allows them to rapidly configure and deploy ROVs for custom missions. From mine counter measures and underwater search and rescue to port security and surveillance, VideoRay's ROVs are helping achieve results faster, more easily, and more safely.
Customer challenge
Power delivery network challenges
Lightweight
Scalable power
Low EMI
Design flexibility and high density demands
Design flexibility and high density demands
VideoRay's modular design approach offers unprecedented flexibility to quickly design ROVs for custom missions. To deliver the proper performance for each mission, a highly adaptable modular power system is needed to meet varying payloads and demands for each different ROV.
Designed to handle missions with size, weight, and deployment speed constraints, VideoRay ROVs are distinguished by their powerful thrust, longer tether lengths, higher resolution video, and their interchangeable, modular systems. Furthermore to ensure greater maneuverability at greater depths each new configuration requires high density power and efficient conversion customized to suit that mission.
Why Vicor
Up to 2,400W/in³ power densities
High efficiency
Low noise topology
Modular power for modular ROVs
The power delivery network
Input: 9 – 420V
Output: 3.3, 5, 12, 13.8, 15, 24, 28, 36, 48V
Power: Up to 1300W
Efficiency: Up to 96%
As small as 24.8 x 22.8 x 7.21mm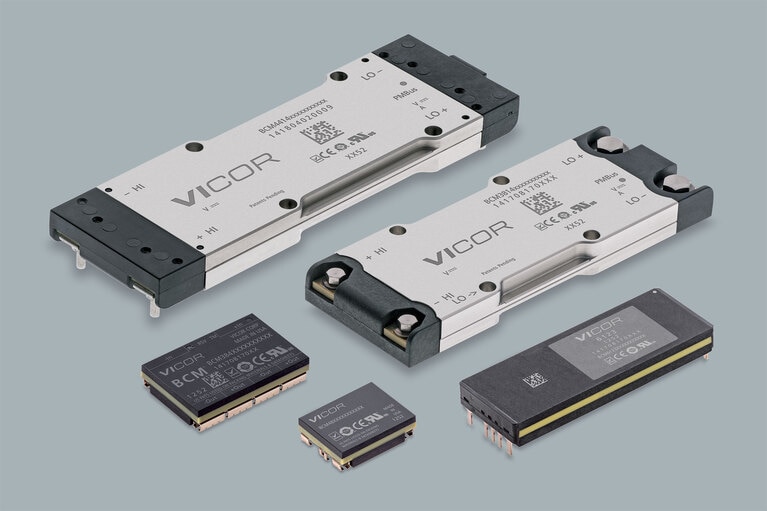 Input: 800 – 48V
Output: 2.4 – 55.0V
Current: Up to 150A
Efficiency: Up to 98%
As small as 22.0 x 16.5 x 6.7mm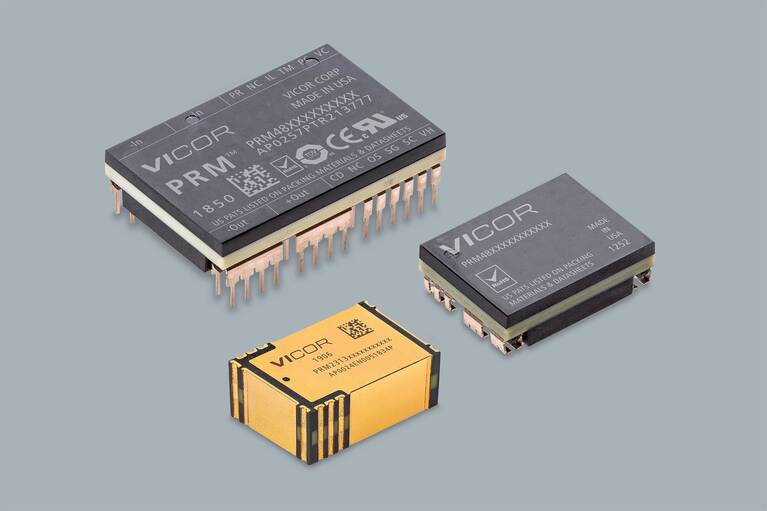 PRM pre- and post-transformation regulators
Input: 48V (36 – 75V)
Output: 48V (5 – 55V)
Power: Up to 600W
Efficiency: Up to 97%
As small as 22.0 x 16.5 x 6.73mm